5 remedies to fix your dark circles
It's kind of frustrating to answer everyone that you are not tired and it is just your dark circles. Yes, a beauty sleep might solve your problem but sometimes, it is much bigger than you think. The problem could be hereditary or hormonal and you have got no control over it. No wonder, why dark-circle treatments make up a hefty portion of the skincare market.
The most common cause for dark circle is the extra thin skin under the eye area. This can occur because of genetics, aging, or long-term sun exposure. When the skin thins out, the blood vessels underneath your eyes become more visible. That blood beneath the skin is what creates the appearance of dark circles. Other generic reasons are stress, sleep-deprivation and lack of proper hydration.
But don't lose hope, we have got you covered. We understand that how crucial it is to get rid of those shadowy under-eye circles. A decent treatment potentially signifies healthy lifestyle, well recreation, and years younger. Here is the list of best 5 remedies, both natural and clinical, to get rid of dark circles.
Skin lightening product and sunscreen
If your darkness is caused due to excessive sun-exposure and eye-rubbing, you can use skin lightening products and sunscreen. High exposure leads to increased pigmentations under the eyes but lightening agents such as vitamin C, kojic acid, and licorice extract can help you lighten the dark circles. However, creams can irritate sensitive under-eye skin, especially if they contain harsh ingredients, so take advice from a professional before using any cream.
Tea bags or cucumber slices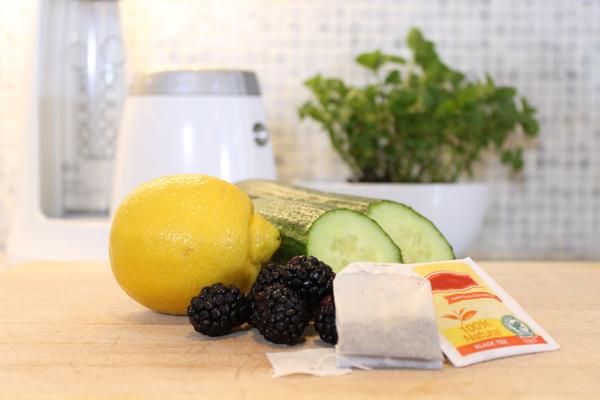 If you avoid using chemicals on your face, you can go for home remedies. Placing cucumber slices over your eyelids is the simplest yet effective dark circle remedy. The science behind this natural remedy is that cold temperature can cause blood vessels to tighten, so swelling is temporarily reduced. While caffeinated tea contains natural tannins, which is long used for reducing eye puffiness. Just soak two tea bags in hot water and then chill the bags in the refrigerator for few minutes. Place one tea bag on each eye for five minutes, and then see the difference.
Eye masks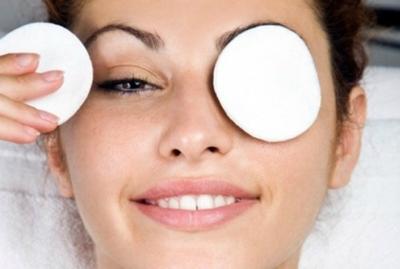 If you are sleep-deprived and highly stressed and have no time for natural remedies, you can opt for eye masks. They work on the same principle as of tea bags or cucumber slices i.e. cold temperature tightens the blood vessels and temporarily diminish swelling. Also, they are cheap, easily available at drug stores and gel masks can be regularly chilled in the fridge as per the need. Just wear it for about 15 minutes and see the wonders as they can provide much-needed therapy for tired eyes. But like most home remedies, the results are quick and the benefits are temporary.
Antihistamine
Atopy is a condition, where patients are susceptible to develop conditions such as eczema and asthma. Dark circles under your eyes may also be a sign of atopy. Antihistamine works by barring the effects of histamine, a substance emitted in the body during an allergic reaction. So, if you have any acknowledged allergies, this medicine could lessen the puffiness linked with them and is available at most of the drug stores. But then it is not effective in decreasing dark circles and don't use this medicine without doctor's advice because they can have side effects like drowsiness or dry mouth.
Radio frequency treatment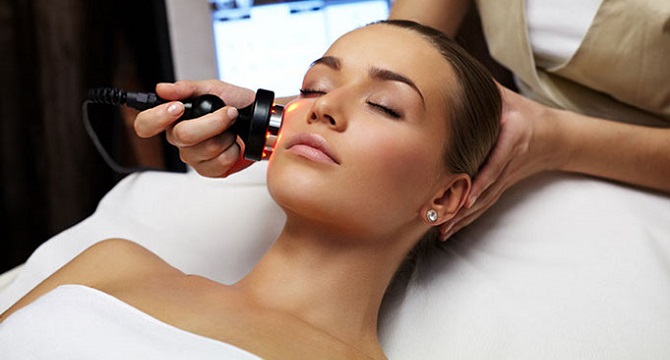 By tracing the actual cause of dark circles, laser tracks down the source and directs a beam of light under the eyes. The blood vessels or the pigmented areas in the skin absorbs the incoming light and a new skin is resurfaced. This process not only reduces wrinkles but also enhances the overall appearance of the eyes. But there is one drawback, if the skin surrounding your eyes is already smooth, the therapy may not diminish pigmentation. At least this treatment is less aggressive than surgery.
Radio Frequency treatment is also an effective method to treat dark circles. This kind of remedy is largely fruitful based on the depth of penetration and timing. You can see visible results after 4-6 sessions. In fact, moderately sized eye bags have also responded to the treatment. The safest way to assess your skin condition is to get it evaluated by a qualified clinician. At Orchid Cosmetic Laser Clinic we offer a quality consultation service and effective laser/RF treatment for dark circles.
Though there are various options available in the market as well as at home to treat your dark circles, none of them would be effective, unless you adopt a healthy lifestyle. Following a proper diet, taking 8 hour sleep and avoiding smoking and drinking are beneficial in the long run and not only for under-eye treatment.